Innovation
Revolutionizing transportation: The electric vehicle era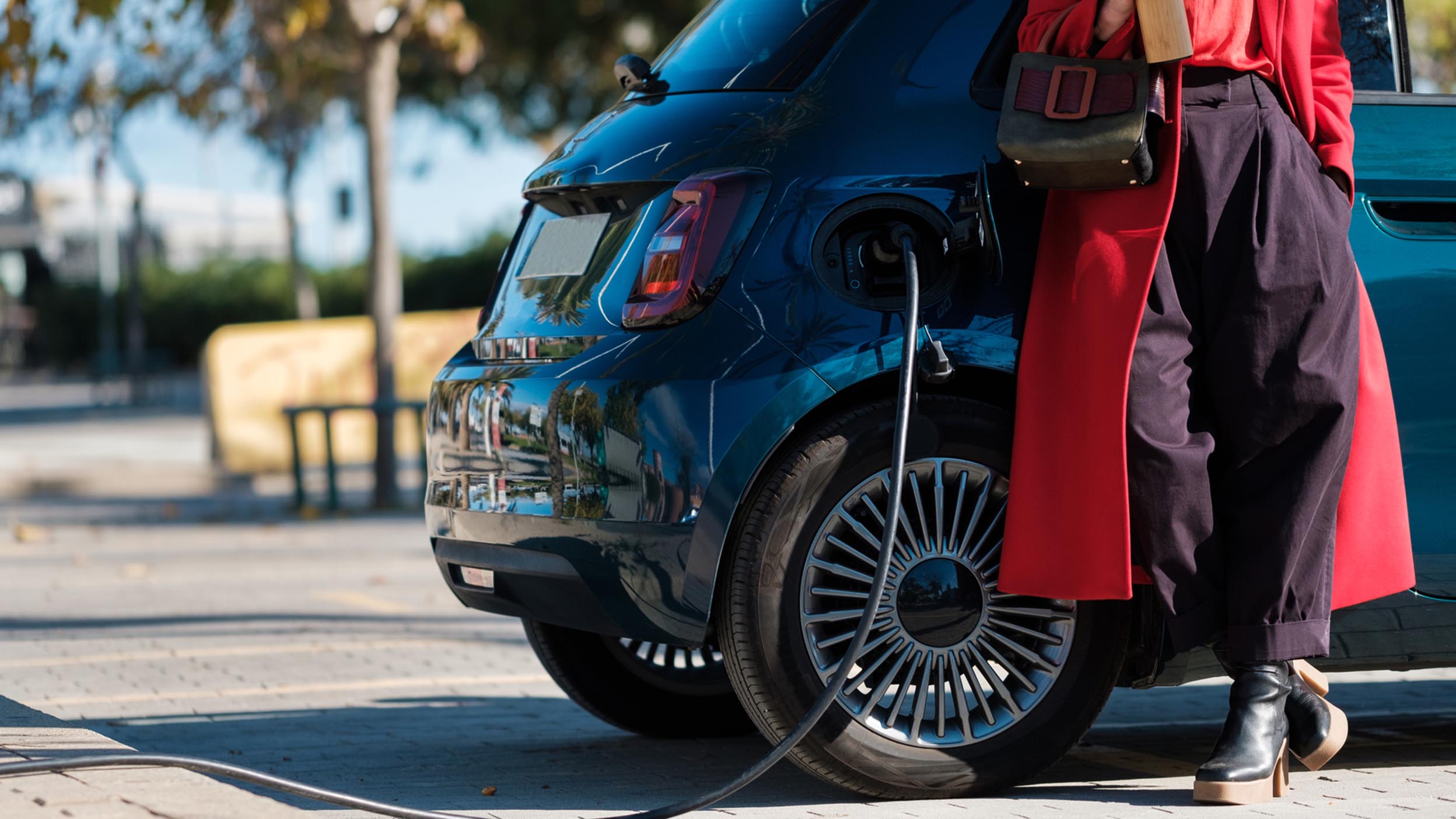 It wasn't so long ago that the idea of electric vehicles (EVs) existed purely in the world of science fiction. Fast forward to today, and EVs have jumped off the pages of sci-fi novels and are driving around our streets and highways. Once thought of as a niche industry, EVs are leading a revolution in transportation and technology that is reshaping our world.
With their zero tailpipe emissions and next-generation clean energy efficiency, EVs are redefining the driving experience and the impact of cars on the environment. The shift to electric motors from internal combustion engines has enabled more creative design and more spacious interiors, not to mention the potential lower maintenance and longer vehicle lifespans.
Invesco QQQ ETF, which tracks the Nasdaq-100 Index, provides exposure to some EV companies that are helping imagine new possibilities for travel, energy, and more.
A true growth industry with wide ripple effects
The global EV industry has really taken off in recent years but it's still easy to imagine we're still in the very early innings. Although it's important to note that China is the leader in EV sales, global sales topped 10 million vehicles for the first time in 2022, accounting for 14% of all new cars sold. On a global basis, there were over 26 million EVs on the road last year, a 60% increase from 2021.1
Global EV sales have been on an upward trajectory
The development of EVs has also helped advance a wave of technological breakthroughs that range well beyond the production of automobiles. Examples include highly efficient lithium-ion batteries and self-driving systems. These innovations have been pushing EVs forward as well as rippling over into other aspects of our daily lives.
The EV industry is much more than car manufacturers
Tesla, a QQQ component, is one of the largest EV automakers and its CEO Elon Musk is an icon in the industry. The Model S and Model X are probably the company's best-known offerings, but it plans to expand its lineup with the long-awaited Cybertruck and other vehicles including sports cars and smaller SUVs. Tesla's other businesses include solar panels and batteries and it's no surprise the EV automaker is known as one of the world's most innovative companies.
Of course, Tesla isn't the only manufacturer of EVs in the industry today. Other companies operating within the space are carving out their own distinct areas of focus. 
California-based Lucid Group, founded in 2007, is another holding in QQQ. The company specializes in luxury EVs and its flagship model, Air, is known for its range, acceleration, sleek design, large interior, and advanced tech. The company's EV powertrain and battery systems are among the industry's top performers.
Although Tesla and Lucid are currently the only EV stocks currently in QQQ, there are several other EV manufacturers trading on the Nasdaq that could someday grow large enough to one day join the Nasdaq-100 Index, which QQQ tracks.
Rivian Automotive is an American EV manufacturer founded in 2009 that focuses on the truck and SUV space. Its best-known vehicles include the R1T electric pickup truck and the R1S electric SUV, which are designed for both on-road driving and outdoor recreation.
Li Auto is a China-based EV producer that specializes in hybrid technology combining electric propulsion with a small gasoline engine that extends vehicle range. Besides its innovation in extending range, the company has developed advanced driver-assistance systems.
Canoo is technically an EV manufacturer, but the company is somewhat unique. One of Canoo's main innovations is a modular approach that can be customized for several different types of vehicles: lifestyle vehicles, multi-purpose delivery vehicles, and pickup trucks. In the summer of 2023, the company said it expanded its partnership with the U.S. Department of Defense to deliver a lithium battery system that can be used in military vehicles.
As its name suggests, Blink Charging's main business is a network of EV charging stations that is helping to make long-term travel more convenient for drivers. The company also offers an app to help drivers find charging stations, check availability, and pay for services.
A bright future for EV
The EV ecosystem is one of today's most innovative and fastest growing industries. According to some estimates, EV sales may surpass two-thirds of global car sales by 2030.2
QQQ currently holds two EV manufacturers, but it wouldn't be too surprising to see more companies join in the future as the industry continues to revolutionize travel and technology.
1

Virta Global, April 1, 2023.

2

RMI, September 14, 2023.